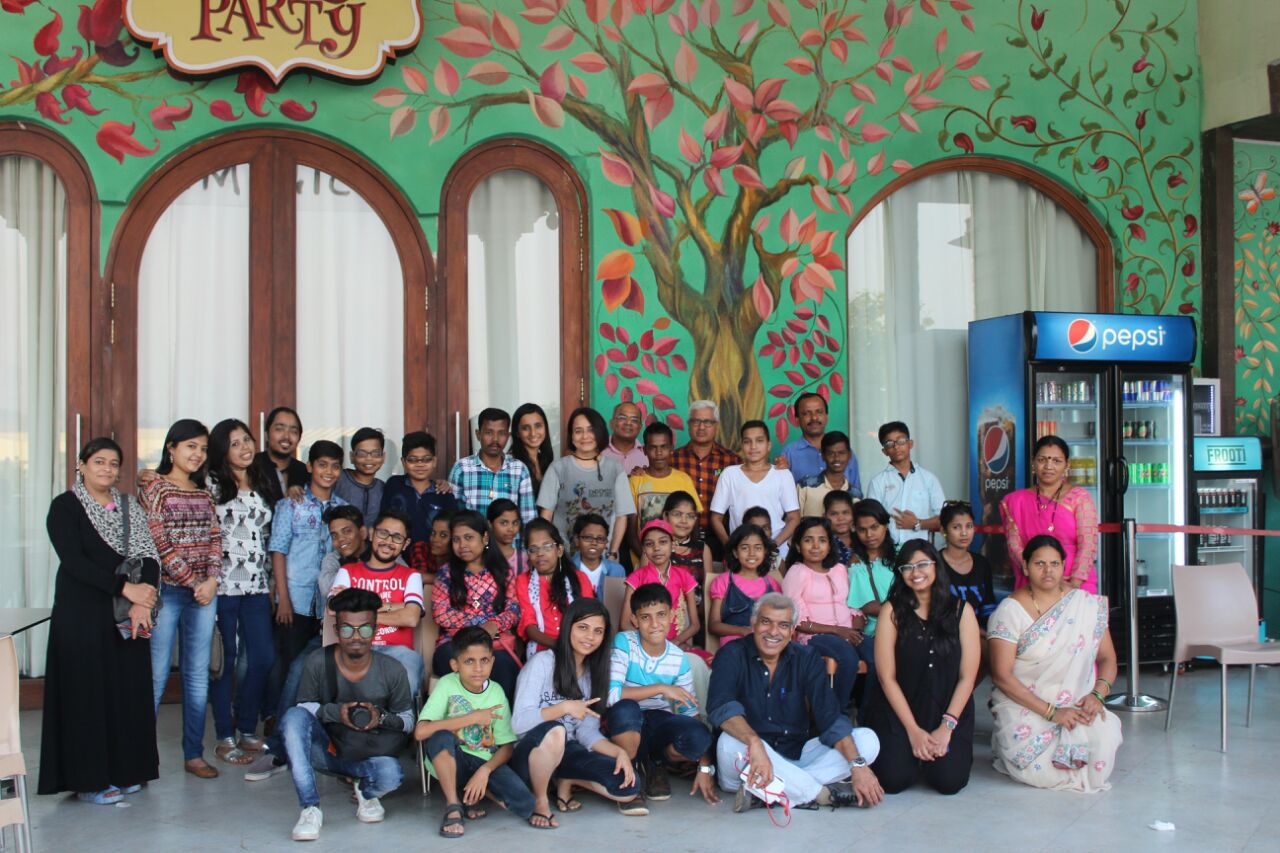 A UNIQUE DAY OUT !
On Christmas eve 2016, a group of enthusiastic young adults came together for an outing to the IMAGICA theme park organised by Children's Liver Foundation(CLF) in collaboration with THINK foundation. They were all patients of thalassemia who have been successfully treated for Hepatitis C.
At the dawn of 24th December, volunteers picked up these kids from multiple spots in and around Mumbai and headed towards the theme park. The excitement in these kids was palpable and the journey begun with music and dance in the bus. They took a stopover at the Kalamboli McDonald's for breakfast.
On arrival at IMAGICA, the very sight of the various rides and fairy like castle structures, was enough for an adrenaline rush. Everyone dispersed into their own group of friends to experience the rides. There was so much to do but sadly not enough time to enjoy it all. As the clock struck 1:00 pm, everybody assembled at IMAGICA banquet hall. After a quick bite, everybody went back to enjoy their remaining rides.
At tea time, the kids and the doctors (Dr. Aabha Nagral and Uncle Vinay with their teams) had an informal discussion on the their disease and long term issues associated with the Hepatitis C virus. Some of the parents of the younger kids who had accompanied their children also took the opportunity to get their queries answered and fears dispelled over tea and snacks. The way these kids bonded with each other, taking photos, singing songs, having fun seemed like they had no complaints from life. Their positive vibes were amazing. They enjoyed the day (trying to squeeze in as many rides as possible) to fullest before bidding Good bye to the fun day. By 7, with a heavy heart, the children had to board the bus to return home. They wished that they had another day of continuing fun to do justice to the rides.
Nevertheless, as the saying goes "Everything good has to end" and so did the outing….It was a great way of getting information about the disease and also exchanging notes with other companions suffering from similar problems.
24th December IMAGICA was indeed a day to remember