Founding Trustees

Alpa Sheth is a structural engineer. She is a senior partner of VAKIL MEHTA SHETH and Managing Director VMS Consultant Pvt. Ltd, a firm in structural engineering consultancy. She has been advising various high level government authorties on seismic safety issues and conducted studies of various earthquake events in India, to suggest disaster mitigation measures. She currently act as Seismic Advisor/Consultant to Gujarat State Disaster Management Authority (GSDMA) . She has won many national awards among which Best Residential Property Award(2007) from CNBC Awaaz Crisil RE Award and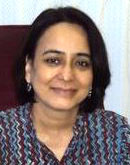 Aabha Nagral was trained as a Gastroenterologist from Seth GS Medical College and KEM Hospital, Mumbai. After working in KEM and Tata Hospitals she received the PN Berry Scholarship of the Indian High Commission UK and worked in the department of Hepatology at the Royal Free Hospital, London and Mayo Clinic, USA. She now serves as consultant Gastroenterologist and Hepatologist (Liver Specialist) at Jaslok and Fortis Hospitals and Kasturba Hospital of Infectious Diseases, Mumbai.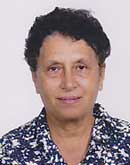 Armaity Amin, is a senior family physician with more than 30 years of experience . She has been associated with various associations of family physicians and takes active interest in continuing medical education activities. In the social sphere she has been involved in school health inspections and immunisation camps.She is also associated with Johnson & Johnson as a medical advisor apart from being on the panel of leading insurance companies. She is active in the Rotary movement.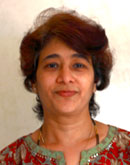 Dr Rashmi Gapchup has more than 25 years experience as a Paediatrician in Pune, and has her own practice and works with multi speciality Deenanath mangeshkar Hospital. She has been working as a project Director for Urban slums project and Morris trust working for dyslexicis. She has an intense desire for working on Children's growth and nutrition. Her experience as a parent of child with liver problem made her more intensely interested in children's liver disease and stimulated an urge to create awareness in the society. She has done her M.B.B.S. from Indore and later her FCPS from KEM Hospital Pune. She has completed her D NB in paediatrics in 1989. She is a geek at heart and music lover and known to be a cheerful doctor.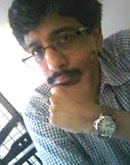 Sanjay Nagral did his training in surgery at the GS Medical College and KEM Hospital. He was Associate Professor of Surgery at the KEM Hospital . In 1996 he was awarded the Inlaks Fellowship to train in Liver surgery in the UK. He currently serves as Consultant Hepatobiliary Surgeon, Dept of Surgical Gastroenterology at Jaslok , Fortis & Shushrusha Hospital, Mumbai and Honorary Surgeon, KB Bhabha Municipal General Hospital. He has around 50 publications in International & National Journals mainly on topics related Hepatopancreatobiliary Surgery.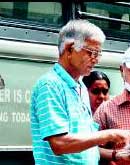 Mr Vaman Kadam retired as a scientist from Bhabha Atomic Research Center after a long stint . In 1998, his daughter Pallavi was one of the first successful recipients of a live donor liver transplant in India . Mr Kadam was the donor. Following this he has been involved in motivating other families for undergoing transplantation. In the last 7 years he is working as volunteer for 3 NGO's, JASCAP ( Jeet Association for Support to Cancer Patients ), MAKE -A-WISH Foundation and ZTCC (Zonal Transplant Coordination committee) .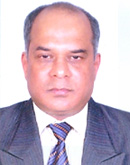 Vilas Unavane LLB, AICWA, ACS, B.Com (Hons), has more than 34 year's professional experience in the Corporate Sector. He has been advising companies on finances, management and Company Law matters like SEBI, IPO, Listing, Trade Marks, etc. Vilas has been instrumental in setting up ERP [SAP & Microsoft-Navigation] and MIS, Exceptional Reporting, Early Warning Systems, for increased efficiency and productivity in the various organizations where he has been on the Board.